Preserving the past, Protecting the future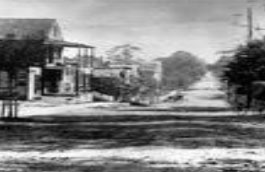 Historic Fairfax City Inc. (HFCI) is dedicated to promoting the appreciation and preservation of the history and artifacts of the City of Fairfax as an experience central to the lives of the community.
HFCI, a 501(c)3 non-profit, was created by the Fairfax City Council in 1982 to help manage and preserve historic properties within the City of Fairfax and to increase the public's awareness and appreciation for those properties and for the City's rich history.
To celebrate and preserve our historical past, HFCI:
Develops an awareness of the value of local history and the importance of its preservation;
Offers advice and counsel regarding historic resources;
Recommends policies for use and operation of our historic buildings;
Raises funds for preservation of our historic sites, artifacts, and programs that raise awareness of our history.
HFCI's stewardship and initiatives over the last 30 years include:
Renovation of the City's Historic Properties, including Old Town Hall; Ratcliffe-Allison-Pozer House,; Historic Blenheim and the Civil War Interpretative Center; Fairfax Museum and Visitor Center; and Grandma's Cottage;
Opened and run the Museum and Visitor Center;
Launched an oral history program and a marker program;
Organized Old Town Walking Tours and promote historical events and educational programs;
Assuring that the Fairfax Historic District and other buildings and sites were placed on the National Register of Historic Places.
Its Board of Directors serves as an advocacy group in close cooperation with the City's Director of Historic Resources. The Board meetings are held at 7 pm on the 2nd Wednesday of the month in the Civil War Interpretive Center at Historic Blenheim. Visitors are welcome.
We would welcome your involvement in preserving our past for the future. If interested in becoming a member of Historic Fairfax City Inc., visit our membership section of this site. Volunteers are also needed.