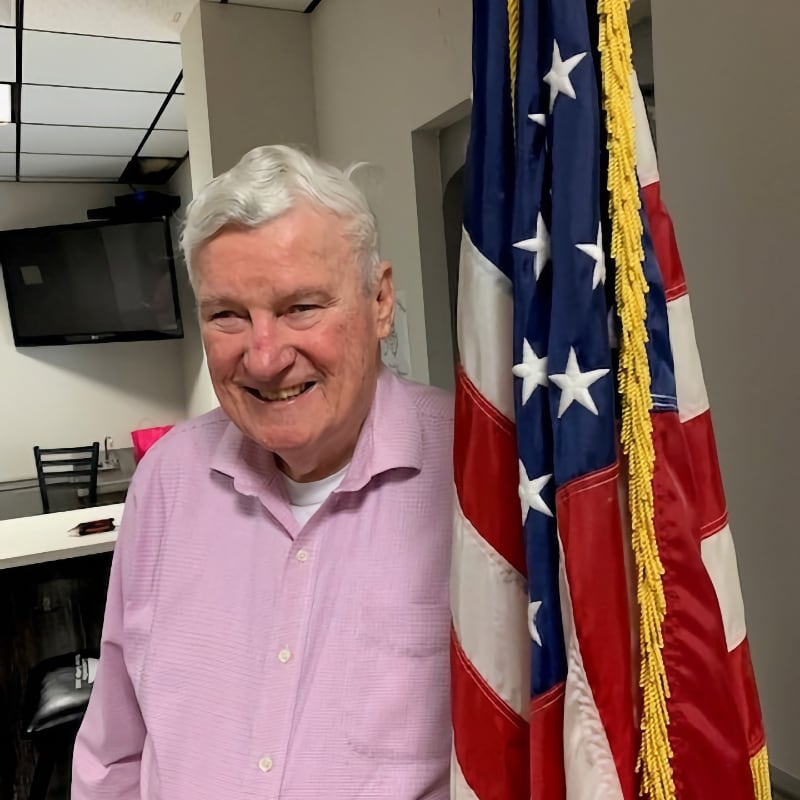 Al Leightley
Board Member
Al Leightley has been a member of the HFCI Board of Directors since 2010. He has been extremely active in our organization and has been a valuable contributor to virtually every activity undertaken. Al currently serves as Treasurer of HFCI and has been active in various fund raising activities including: Program Manager of the Memorial Sidewalk Bricks and annual White House Christmas Tree Ornament sales. He has served on the Taste of the Vine Committee and coordinated the Silent Auction Program. Additionally, he is HFCI's Outreach Chairman and as such, he has made, and continues to make, a number of presentations to civic organizations, senior groups, and elementary schools on HFCI and the history of Fairfax City. He volunteers at the Fairfax Museum and Visitor Center and leads walking tours of Old Town Fairfax. But HFCI is not the only community activity to which he has lent his energy and talent.
He is also an active member of the Knights of Columbus and a volunteer and board member at Shepherd Center Fairfax Burke (SCFB). For SCFB, Al manages a grocery gift card fund raising program, and volunteers as an office coordinator for medical/shopping drives twice a month. He is an usher at St Leo's and serves as a sacristan. Al is finishing his second year as the President of the Inter-Service Club Council, where he also serves as representative for both the Shepherd Center and Father Diamond Council of the Knights of Columbus. Al was also involved with youth sports as a coach.
Al served in the Navy for 22 years as a Surface Warfare Officer, retiring as a Commander. After his retirement from the Navy in 1984, he worked the next 26 years for a number of firms providing acquisition management support services to the US Navy and US Coast Guard and retired completely in 2010.
Al & his family have lived in Fairfax City since 1976. He and his wife, Linda, have been married for 53 years and have 3 children and 6 grandchildren. All live in Fairfax.
HFCI is grateful to Al for his remarkable service to HFCI and our community. What would we do without him?