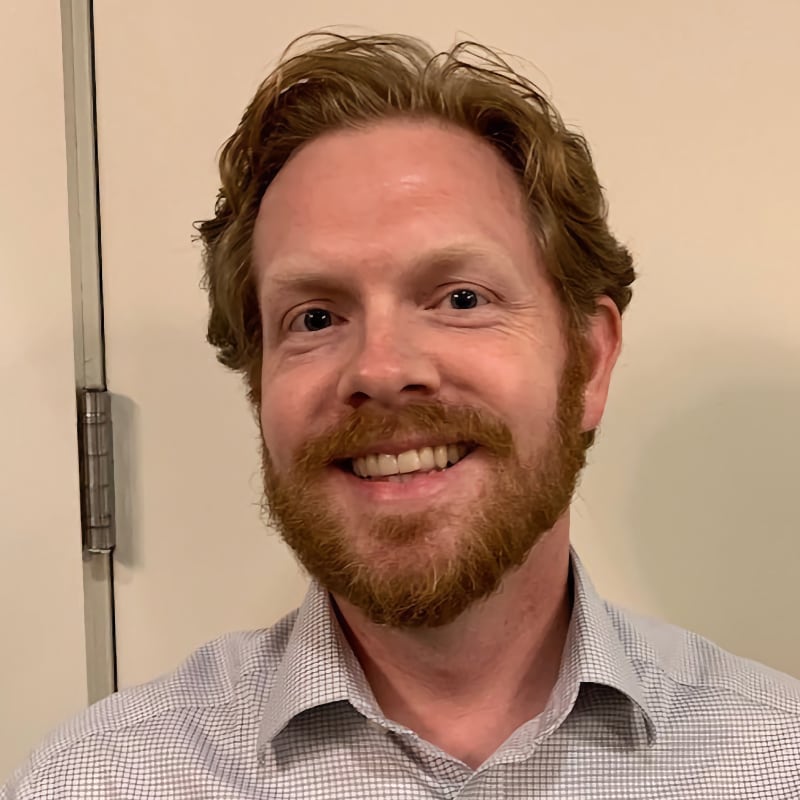 Geoff Rixon
Board Member
Geoff Rixon has been a member of the HFCI Board of Directors since 2020. When Geoff and his wife bought their first house in 2018, it was a "return" of sorts for Geoff to Fairfax City. He graduated from Paul VI Catholic High in 2003, which was the original Fairfax High School, and has now been preserved as part of the Boulevard VI redevelopment project. In fact, Geoff's grandma, Betty (Hough) Cornwell graduated from the original Fairfax High School.
Geoff serves as the Social Studies Department Chair at Bishop O'Connell High School in Arlington, VA, where he teaches AP U.S. History, as well as electives on the issue of poverty, and a current events class. He is also the head coach of O'Connell's Girls Ice Hockey team, and the moderator of O'Connell's chapter of Rho Kappa, the national Social Studies Honor Society. Prior to working at Bishop O'Connell, Geoff was a corps member with Teach For America, a national non-profit organization that recruits recent college graduates to work in under-served schools across the United States. Geoff taught for two years in Memphis, TN as an English as a Second Language (ESL) teacher at Jackson Elementary School.
Geoff and his wife, Alli, have been married since 2016, and they welcomed their first child in 2020.