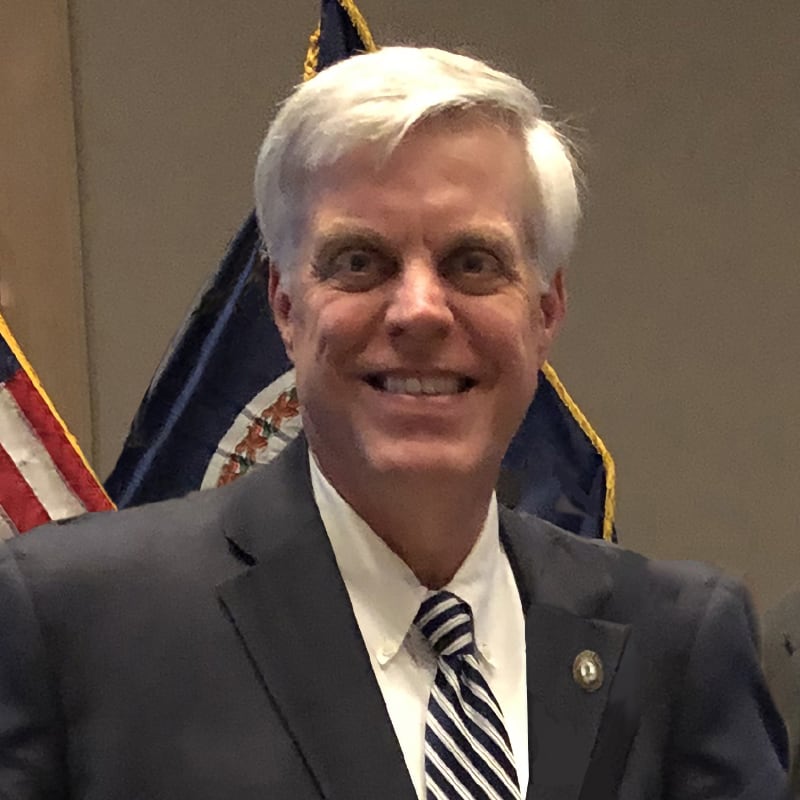 Page Johnson
Board Member
Where were you born?
Arlington, VA
Where did you grow up?
Town/City of Fairfax
Education
George Mason University – B.S. Finance
Career Highlights
Ticor Realty Tax Services
GMAC
Commissioner of the Revenue, City of Fairfax
How long have you been on the HFCI Board?
25 Years
What HFCI activities have you participated in/enjoyed most?
Newsletter; Fall Festival; History Days
What other volunteer activities do you participate in?
Various
What interests you about the History of our community?
The minutia
Why should citizens of the City of Fairfax become members of HFCI?
"I have great respect for the past. If you don't know where you've come from, you don't know where you're going." – Maya Angelou
Biography
City of Fairfax Commissioner of the Revenue since 1998. Chairman of the Northern Virginia Cigarette Tax Board; Chairman of the legislative committee and past-president of the Commissioner of Revenue Association of Virginia; past-president of the Fairfax Noonday Optimist Club; a former member (Secretary, Exec. Cmte.) of the Board of Visitors of GMU; past-president of the Historical Society of Fairfax County; a member of the board of Historic Fairfax City, Inc., and editor of HFCI newsletter – the Fare Facs Gazette. He is the author of two local history books. A lifelong resident of the City of Fairfax and a graduate of GMU, he is a fifth-generation native of Fairfax, an eleventh-generation Virginian, and a direct lineal descendant of two signers of the Declaration of Independence – Governor Thomas Nelson, Jr. and Carter Braxton. He resides in the Orchard Knolls neighborhood with his wife, Susan. They are the parents of two grown sons and are new grandparents.